I was lucky to experience my birth chart analysis by Deimante at the time of my life where I was at a crossroads of choices for my future. It helped me to be more self-confident and courageous in making serious decisions and I`m very grateful for that. Most of the things I` ve heard were not expected at all, some of the things were pleasant, some less, but all of them made perfect sense and I` m happy that Deimante was so open and sensitive with me. I felt that she really cared and was so well prepared that I couldn` t feel safer and seen. At first, I was a little bit skeptical, but in a long-distance, I see that this consultation really helped me and open my eyes to new, different perspectives in life and I would definitely recommend it to my friends and family.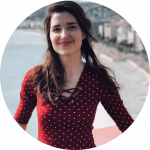 Migle R.
Theater Performer, Lithuania
A consultation with Deimante helped me to better know myself. I was surprised how the position of the planets at the moment of our birth can affect our lives and destiny. Most of the information that Deimante could read from my birth chart match my own life experiences and personality. It also helped me to list the things I should pay more attention to keep myself feeling good. I highly recommend astrological consultations with Deimante!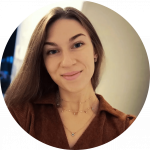 Emilija P. C.
Student of Finance and Management Control, France
It is my pleasure to recommend Deimante. She has a lot of knowledge of astrology. It was the first time I had used personal astrological analysis and it was a very touching and deep experience. She is polite, accurate, and reliable. Deimante analyzed my personal chart very carefully and paid full attention to small details. I really appreciate that! Sometimes you have to look at your self from the other side to see the main problems, difficulties, weakest parts or to see in what things you are strong and on what you should concentrate more. The predictions made a great possibility to analyze myself, my professional life, and my relationships. I felt more calm, self-confident, and stronger after that. I am 100% sure that I will resume using her assistance in the future and recommend it to others. Thank you!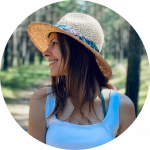 Greta C.
Cards Operations Specialist, Lithuania
Deimante has the gift of connecting from the heart. She leads you with profound questions to discover your inner truth. She knows how to ask, when to listen, and when to let you be. Nicely leading the dialogue between the stars and you. Extremely accurate, reflective empowering consultation. THANK YOU.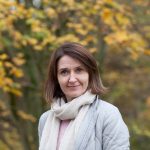 Alina R.
Reflexologist, Lithuania
I had an astrological chart read by Deimante and loved it. In the beginning, I was a bit sceptical as having travelled the world I experienced various readings, however, never had an astrological one. She came to the session well prepared, and the reading was detailed, practical, positive and inspired faith. During the session, I was fascinated by how it's all written 'in the stars'. Deimante just put all the dots in place and eliminated the doubts I still had in me. I would say it was 90% accurate and now I want to recommend it to my family, friends, and even business partners and clients, as it would just give peace of mind and inspire to live an authentic and fulfilling life. Deimante is a healer and is truly gifted.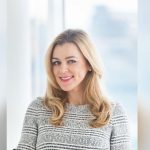 Patricija M.
Beauty, Wellness & SPA Business Consultant, United Kingdom
Thank you very much for your time reading my birth chart, I am very satisfied with the results. It gives me a deeper understanding of why things are in life the way they are. Wonderful & accurate approach. Would recommend it to everyone!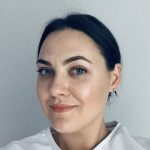 Kornelija P.D.
Apparel & Fashion sourcing and operations manager, Lithuania
My birth chart reading with Diamond was very much insightful and interesting. It gave me a bigger perspective on my life and destiny. Consultation felt like a therapy session after which I had a better understanding of people and events in my life. But most importantly - through my birth chart readings Diamond offered me clarity on what are my superpowers!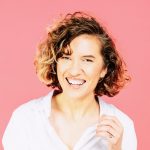 Astra P.
Journalist, Travel Writer, Tour Leader, Lithuania
I had my birth chart reading with Deimante and was amazed how it aligned with my life and how accurate it was. I was even surprised how reading said the same things as many personality tests I have done previously. Deimante prepared a lot and detailed information from all parts of life and it was beautiful to look into it together. I feel reassured and on the right path of my life. I recommend everyone to have their birth chart reading and see what stars are telling you. Thank you, Deimante!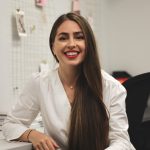 Justina K.
Entrepreneur, Lithuania
My birth chart analysis with Deimante was my first astropsychological consultation and it surprised me in a very good way. A lot of things we discussed accurately reflected my life or how I felt and let me understand myself better. Deimante was very well prepared for the consultation, she is very professional and very friendly and empathic person. I would definitely recommend her astropsychological consultations!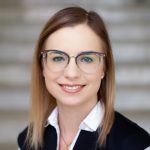 Viktorija S.
Project Manager, Lithuania
As someone who's been a fan of astrology for as long as I can remember myself, I can honestly say that my birth chart analysis session with Diamond was extraordinary. Diamond has a beautiful gift of analysing even the smallest of aspects and then rounding them up together and providing you with a very coherent and extremely insightful snapshot of your talents and predispositions you have brought into your life. Not only did she identify and explain in detail what the she read in the chart, but she also took the time to share advice on how to further develop/solve for some of the shortcomings. The session was very enlightening, empowering and offered some unique insights and explanations as to why I am the way I am and why I'm drawn to certain directions and people in my life. Diamond has a very personable and gentle touch, yet everything she shares with you is backed up by the analysis she has diligently worked on prior to the session. I sincerely recommend her consultation to everyone - both newbies and seasoned astrology lovers - you will be in safe, loving and very knowledgeable hands!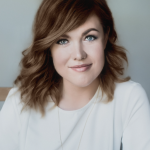 Vilma U.
Career Coach, Lithuania
This year is a time when I dig deeper into myself and try to know all the hidden wishes and desires. If you feel a bit lost and not sure who you really are, then Deimantė can help you with explaining some of your behaviors, weaknesses and strengths. It is really amazing how much she can tell you by just looking at your birth date. We all want to be sure about our life path and direction, our right actions and why we repeat our mistakes. Sometimes it is written on your horoscope! By knowing it, person can become more cautious and more careful about its actions. I hope to have another session with this girl!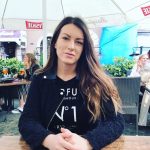 Gintare C.
Conference Manager/Organizer, Lithuania
I would like to thank Deimante for leading me through my birth chart reading and recommend her as a truly passionate professional. It has been my first serious encounter with astropsychology. Definitely not the last one! The more I think about it, the more terrifyingly accurate her reading seems. Deimante has helped me to take a deeper look into my personality. She has shared useful insights about my strengths and weaknesses, areas I could succeed and develop. Deimante has drawn a picture from another perspective which I have not seen before. Moreover, she has not only done it exceptionally precisely but also in a very simplified and understandable language. The knowledge I have received from Deimante will surely positively impact my further actions by exploiting my inner capacities better in order to achieve future goals. I would highly recommend birth chart reading for everyone, who is seeking to get to know their personality better!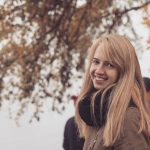 Ruta T.
Marketing Manager, Lithuania
It was a real pleasure to have a consultation with Diamond! First of all, she left an impression with her professionalism, attention to detail and thorough, responsible preparation for the consultation. Secondly, Diamond put information very well together and explained everything in a way that even a non-astrologer can understand. Most importantly, this consultation helped me to see my strengths and weaknesses. This helped me to understand myself even better and work consistently with myself. I recommend everyone without exception to try this!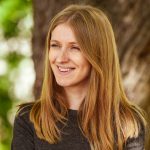 Sonata S.
Storyteller/Writer, Lithuania
I've been always interested in astrology and have done some research about my sun and moon signs, however, the session with Deimante has opened up my eyes to so much more! During the session, Deimante has read my chart and it is fascinating how accurate she was about my personal traits, strengths, talents and challenges in all the areas of life from personal, to professional and financial. Some things about myself and my path have been confirmed, some revealed and others left to explore further. I would recommend Deimante to anyone at the crossroads or looking for a change as her insights can be the push we need to make the best decisions and life choices. She's very well prepared and has vast knowledge which is so important because you really can trust her words. Thank you!

Milda U.
Freelance Writer & Entrepreneur, Lithuania
I had my birth chart reading and consultation with Deimante and I was spellbound of her professionalism in the field of astrology. It was an infinitely interesting and rewarding experience to see how aspects of life are determined by the stars. Almost all information coincided with my life experience. Deimante was prepared very well, thoroughly and the whole conversation was extremely sensitive, even some not very pleasant aspects she was able to present extremely tactfully and tenderly. I will definitely apply for consultation in the near future because I see a real master of "craft" in her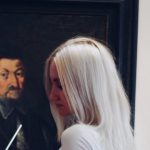 Rugile B.
Student of Easel and Wall Paintings Restoration, Lithuania